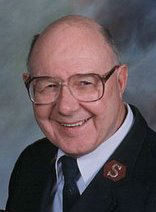 Travis Wagner was born in Burnaby, BC, on April 23rd, 1932. He was the eldest son of the late Travis and Maude Wagner. He belonged to Vancouver Citadel where he was active in the band and the CTR Scouts.
He learned to love God early in his life, and obeyed the call to serve as an officer in The Salvation Army. He was ordained from the Salvation Army College for Officers as a "Soulwinner". It was on the way to the college that he met Juanita, his match made in heaven. They were married in 1957 and had 6 children.
As a corps officer (pastor and family services worker) for 26 years, he cherished the opportunity to influence many people for God, in 11 cities across Canada. He served 7 years as executive Director in the Public Relations Department where he was responsible for the Red Shield and Christmas financial campaigns, and was the Salvation Army representative to business, government and the media. Prior to retirement, he served for 10 years as Executive Director of two long term care nursing homes.

He was active with the Rotary Club for 18 years and with the Kiwanis Club for 14.

Travis had a passion for truth and for apologetics. He loved the Word of God and he was long involved with Creation Science. His love for learning had a great impact on his family and his ministry.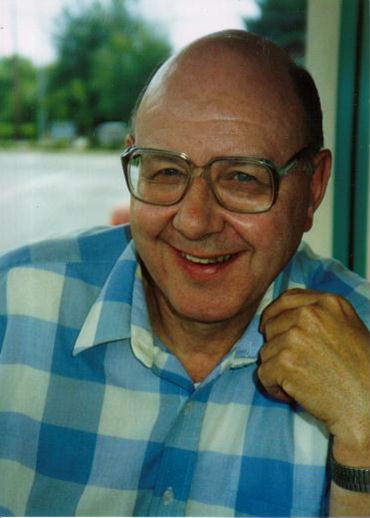 He was a musician who enjoyed playing first his cornet, then his trombone, in Salvation Army Bands across the country. He had a gift for enjoying life. While he always took the things of God reverently, he never took himself too seriously. His other great love was for his family, especially his wife Juanita. They were happily married for almost 47years.

We will always remember his unconditional love for each of us, which has made it easy for us to understand the love of his God, whom he followed faithfully. We look forward to meeting again in Heaven, where we expect to laugh at corny puns and word-plays, sing in harmony - even in falsetto!, eat lots and debate loudly and cheerfully.

Travis Wagner will be sadlymissed by his wife Nita, and their children: Deborah (Brian), Mark (Isobel), Jerome (Gwenyth), Bruce (Wendy), Randal (Susan), and Rodney (Sheryl); 21 grandchildren; his brother Douglas (Thelma), sister Sharon; and many nieces and nephews. Travis loved his family.