MY DAD.. THE MAN I LOVE AND RESPECT!!
Walter Larson Born: May 16, 1923, Born to Heaven: February 27, 2002.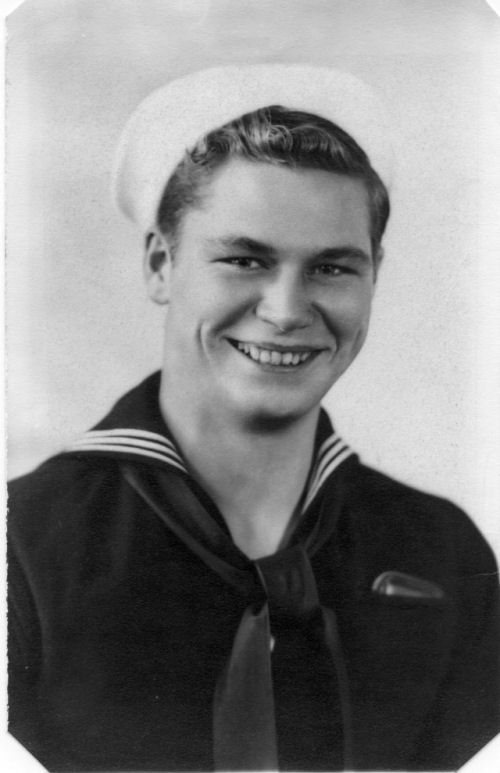 Difficult Early Years- When my dad was only 6 years old his mom died, and his dad placed him along with his brothers and sisters in a children's home. At age 17 he was turned out on his own with $7 in his pocket.
World War II- My dad then served in the Navy during WWII. These were incredible years for my dad to be a part of this significant time in history. There were so many significant experiences during these years that were etched in his memory. He would tell me over and over the experiences he had across the ocean while in the Navy.
<- In the Navy