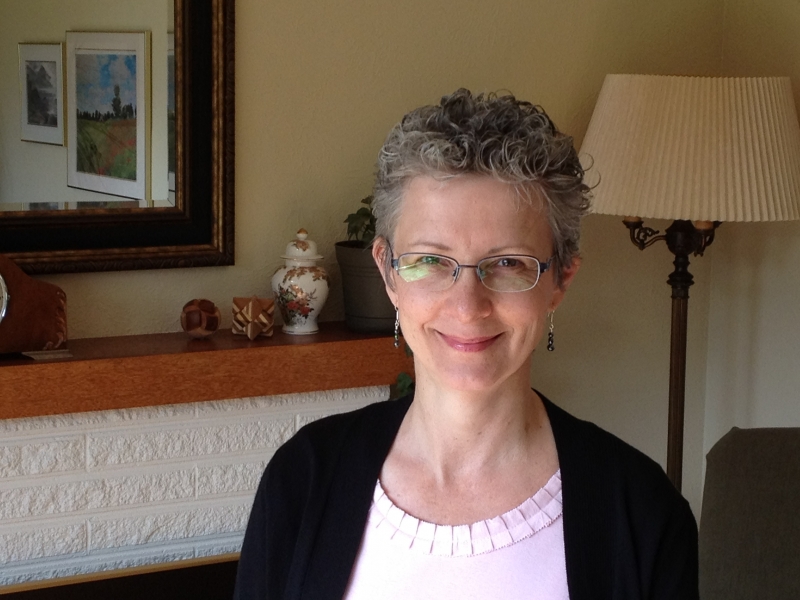 Cathy Watson was a Christian. More than any other single thing she would like to be remembered as a woman who trusted God and believed in life everlasting though Jesus Christ.
Her faith was an essential part of her life, particularly in the last few years on what she called her "cancer journey". Friends and family marvelled at her positive attitude and strength, but she knew it wouldn't have been possible without her deep trust in God. And although relatively short, God blessed her with a bountiful and interesting life. This deep trust in God is evident in the following letter which she left to be read at her memorial service:
---
Thank you all for coming today. Your presence to encourage my family is greatly appreciated.
Through my two bouts of cancer God has given me ample time to reflect and pray for my family, friends and acquaintances and teach me a few things too.
God taught me that the best medicine for any ailment is a caring family. I have enormous gratitude in my heart for my husband, Ed, who was my rock and nursed me through surgeries, treatments, pain and fatigue. I have watched my three sons, James, Andrew and Peter go from boys to compassionate, caring men. I was able to get to know my two beautiful daughters-in-law, Alana, James' wife, and Monique, Andrew's wife. Best of all I got to hold my precious grandchildren, Rose and John.
My in-laws and extended family in the east were beacons of encouragement, especially my sister Chris who flew out from Toronto every few months to cook and cajole me into trying to eat more! The medical personnel I met along the way were caring, respectful, and diligent.
God taught me that we can always learn something through our circumstances. My mother died in a car accident when I was seven and my father remarried three years later. Over the years I have asked my Dad about my birth mother, but he's always brushed my requests aside. When I got the news about my second cancer I asked him again and he wrote me a beautiful letter. I found out that my mother, Eva Breuer, was Jewish! She was an only child and when the Nazi's invaded Yugoslavia, her parents bravely put her on a train to Budapest, Hungary to stay with a family friend. She never saw her parents again and 10 years later, when the Russians invaded Hungary, she was only too happy to escape with my father into Austria. From there they went to Quebec City, where my godmother arranged a small wedding for the new Canadians. I knew there was a reason why I loved to say "Oy vee"!
God taught me that this life is short for a reason. I have only lived for 58 years, and while I feel incredibly privileged that almost half of it was in beautiful Metchosin, I will spend eternity in the presence of God.
At this point quite a few of you are going to squirm, but I won't have another opportunity to do this so here goes.
Many of you have life insurance, which is really mislabelled, because you only get the money if you die!
I have eternity insurance because I have voluntarily accepted Jesus as my Lord and Saviour. Jesus came to earth to explain that God was holy and could not accept sinners into heaven. We're all sinners, because none of us are perfect. However, Jesus was perfect, and he voluntarily died a gruesome death on a cross, taking the penalty of everyone's sin on himself. He was buried and rose again three days later. The eyewitness accounts of his resurrection prove there is life after death! FYI I am in Heaven!!
I encourage you to read Jesus' words for yourself, because at the end of your lives you will asked if you believe in Jesus. If your answer is no, God will not force you to go to Heaven, but will reluctantly let you go to Hell.
So when you are faced with challenges I hope your earthly family, friends and acquaintances will provide you with support, and that you will make your peace with God to also help you along the way.
Good-bye and I look forward to seeing many of you in the future. Love you always, Cathy.